Case Study
The church was looking to redesign a website that had been built around 2008. It was definitely outdated and didn't follow the latest trends or best practices. I had to work together with the leadership of the church to see what content was going to be shared.
Along with the web design I also created different design material that included business cards, brochures, postcards, and cover images for social media accounts.
I am still involved in their day to day marketing efforts which include SEO, graphic design for print and digital, website maintenance and other tasks.
Client
Mision Vida - Life
Year
2016-Present
What I did
Web Design, Social Media Management, SEO, Print Design.
The website was designed with new church goers in mind. With call to actions in the landing page the visitor can watch a video of the pastor inviting them and telling them what to expect from their visit. This has proven to be an effective approach since most of the new visitors to the church do actually go after visiting the website (new visitors are asked who invited them or how they found the church).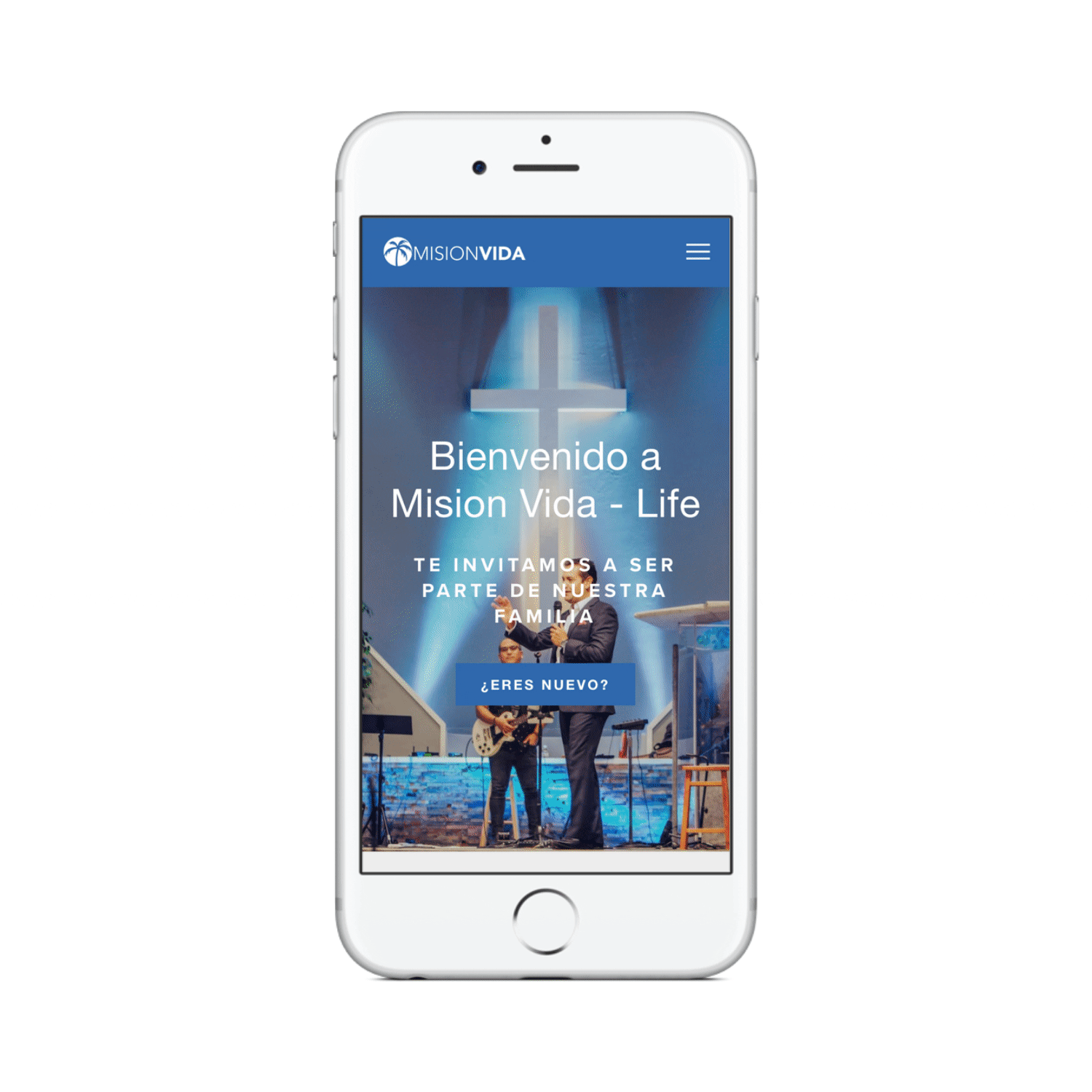 The website was mobile optimized for better user experience, it looks and works great on any size screen.
SEO
I provide them with ongoing SEO services which ensure they are constantly ranking on top for searches. These services include maintenance of their Google Analytics and Search Console to properly monitor visitor traffic, optimizing site loading speed, optimizing page titles, image file names and meta descriptions.
This has allowed them to rank above the other churches in the area, converting their reach and impressions into new church goers.